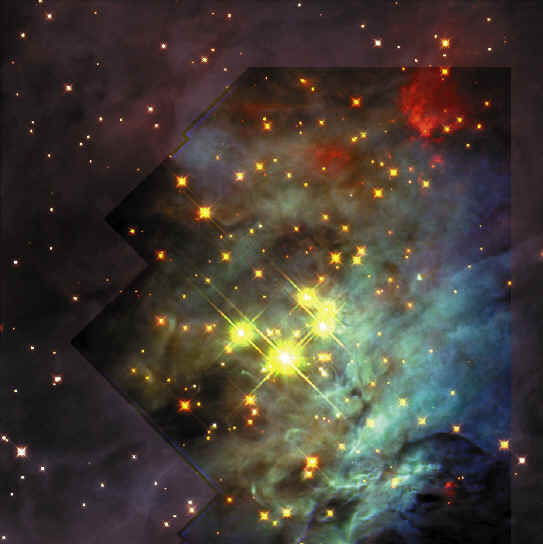 Trapesium Region of Orion - Photo by Glenn Schneider
140"-square mosaiced field with 94" f/24 Cassegrain telescope (HST)
false-color composite from 2 near-IR broad-band (NICMOS) and 3 optical (WFPC2) emission line filters
see: http://nicmosis.as.arizona.edu:8000/TRAPESIUM/TRAPEZIUM_DOWNLOAD.html
M42.
Taken with a Konus 8 inch reflector on Losmandy G11 mount. Camera is a Starlight HX916 prime focus with Schuler LRGB filters. Processed in AstroArt and Photoshop.
Mark Estes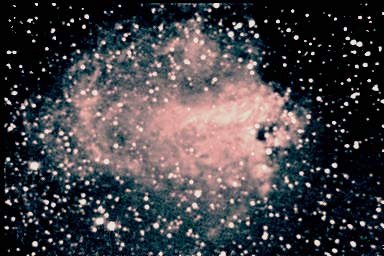 M17

Photos by Stathis Kalyvas from Thessaloniki-Greece...all photos taken from the
center of Thessaloniki with a MEADE LX200 8" SCT and a CCD 416XTE Meade camera,and a STARLIGHT X-press MX5C(planets and moon only).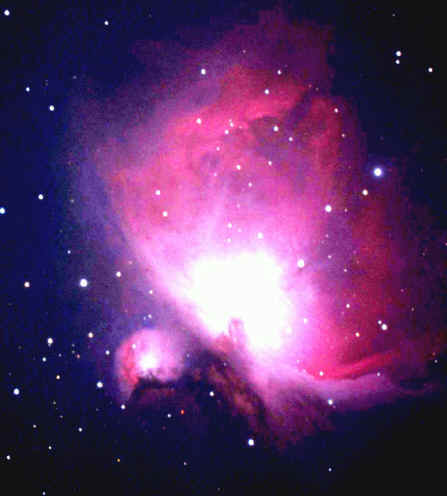 The Orion Nebula (M42)- Photo by Adonis Padelidis
Takahashi Mewlon-180, 35 min f/9.8, Kodak E-200 slide pushed processed at 400. The slide was scanned from a Kodak photo cd, then slightly enhanced in Photoshop.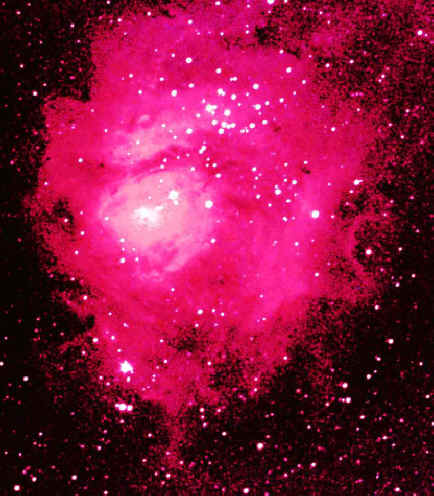 The Lagoon Nebula (M8)- Photo by Adonis Padelidis
Takahashi Mewlon-180, 30 min f/9.8, Kodak PJ400 film.
The print was scanned and enhanced in Photoshop 5.5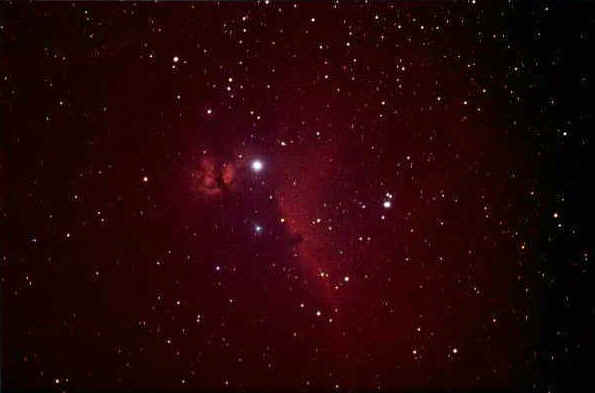 Horsehead Nebula in Orion Photo by John Bliex- Photo taken from AOS observing site at Robert Moses State Park, Fire Island November 1998. Taken through a Televue TV101 refractor with Kodak pzm1000 film, 21 min. exposure.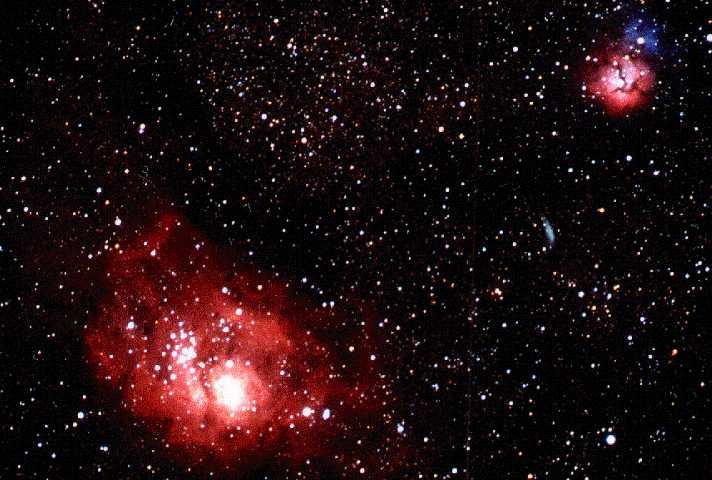 Lagoon and Trifid nebulas-photo by Tom Massey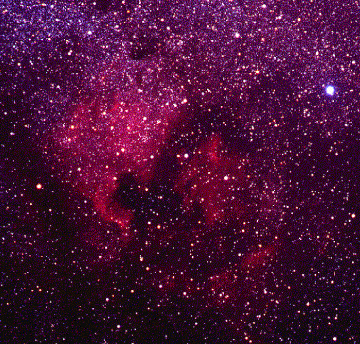 North American nebula-photo by Tom Massey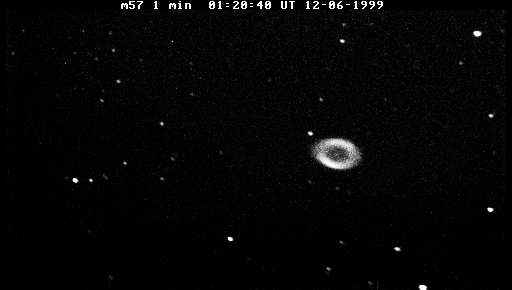 M 57-The Ring Nebula
This image was taken with a Meade 8 in. LX200 telescope and a Starlight Xpress MX5-16 CCD camera.
I also used an F6.3 focal reducer. Howard Loenicker